Monochrome Interior Moments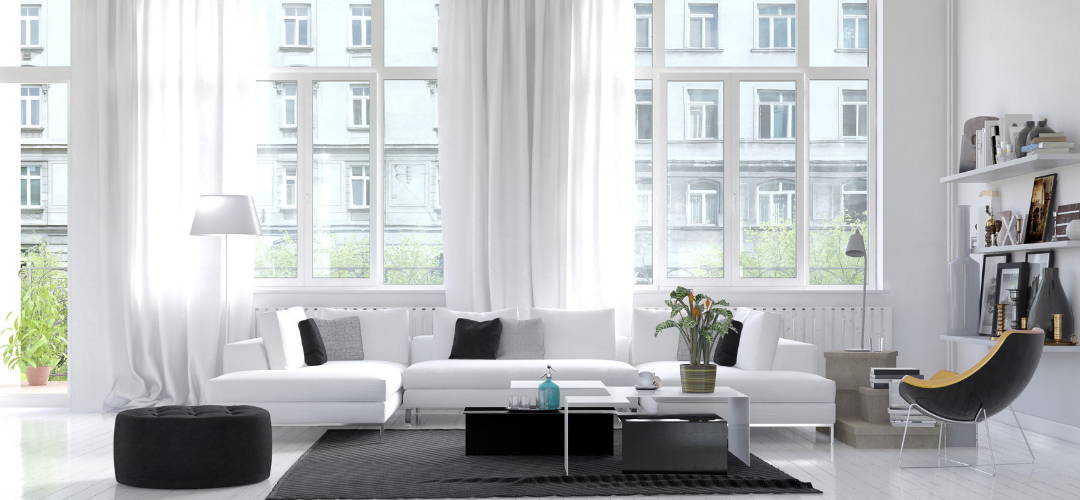 Living Room: Create the ultimate modern & well-balanced living room through the use of key black & white interior pieces.
The monochrome interior palette offers you the ability to create a foundation based on different hues and shades, offering a cohesive and more structured look. Through the use of key furniture items, you can create a space that's both beautiful and cohesive.
Creating Depth Textures
Adding a modern spin to this look, the addition of more textures and softer hues will help create a warmer, more cohesive look and feel. When it comes to monochrome, textures will be the component which provides depth and visual comfort to the palette. We love creating depth with plush fabrics and bold fabric prints.
Creating Warmth
Monochrome can quickly become clinical if its not tempered correctly. Adding colour to your space can help create focal points and accentuate your space. To create a more intimate space, we love adding neutral tones through prints, and bring life to the room with the use of greenery.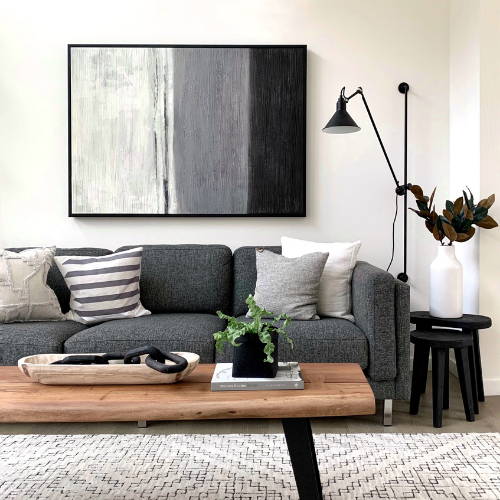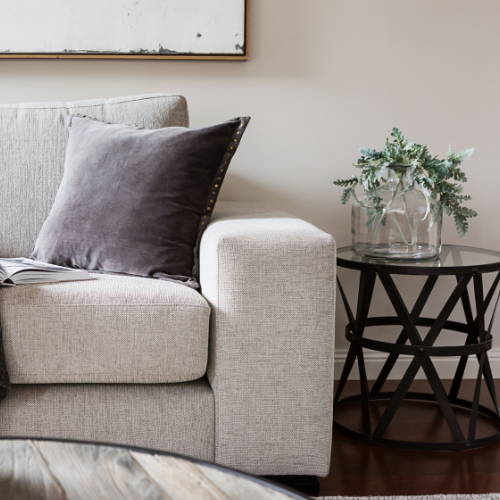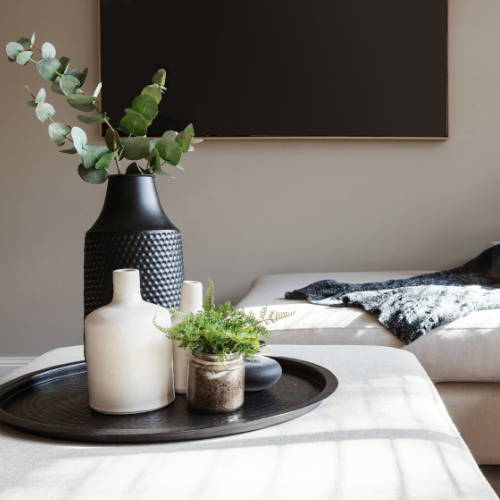 Creating your monochrome space
Creating a monochrome interior space can seem extremely daunting and challenging; but can result in a breathtaking living space. As Interior specialists, we've curated the ultimate monochrome collection to help you create your dream space.